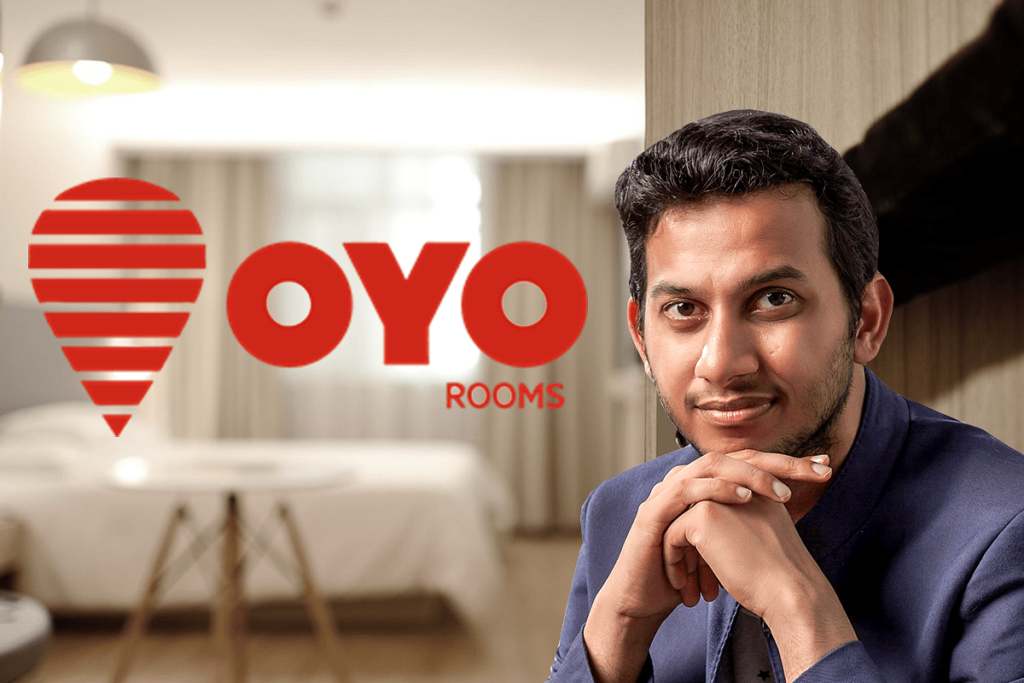 Ritesh Agarwal's Oyo Hotels and Homes is joining the IPO bandwagon this fiscal like other homegrown tech unicorns did in 2021. Looking to list on India's stock exchanges, the company has filed the DRHP with SEBI and is planning to raise Rs 8,430-crore through the initial public offering (IPO). Let us look into the details to see whether it will create magic like Zomato or tank like Paytm IPO.
अगर आप चाहते हैं देश के नंबर 1 फुल सर्विस ब्रोकर , जो अभी एक फुल्ली फंक्शनल Fintech कंपनी में ट्रांसफॉर्म हो चुकी है , मतलब AngelOne के साथ आपका Demat अकाउंट open करें , और best फैसिलिटीज पाएं जैसे
One year Free AMC
Smallcase
SmartAPI
Flat 20 Rs brokerage
Personalized advisory
MTF Facility
इन सब का फायदा लेने के लिए , निचे दिए गए लिंक को क्लिक कीजिये और अपना फ्री Demat अकाउंट आज ही open कीजिये
Open Free Trading & Demat Account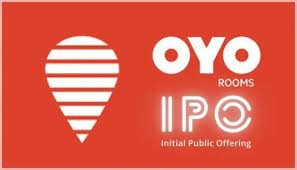 According to the preliminary document filed, the Oyo IPO is going to be a mix of primary and secondary share sale where Rs 7,000 crore will be raised by issuing fresh stock and the rest Rs. 1430 crores via an offer for sale. In the OFS, existing investors will sell their stake, in part or full. Out of 7,000 crores, the company plans to use Rs. 2,441 crores for debt repayment.
The company that owns Oyo brand is Oravel Stays Ltd. The founder Ritesh Agarwal and his holding company RA Hospitality Holdings have 33.16% stake in this company while SoftBank Group Corp. has 46.62% shareholding through SVF India Holdings.
Other notable shareholders include Dinesh Ramamurthi, trustee of Oravel Employee Welfare Trust, with 5.40% stake, Sequoia Capital India with 3.24% stake, Lightspeed Venture Partners with 2.74% stake and Airbnb Inc. with 1.36% stake.
Neither Ritesh Agarwal nor other investors intend to sell but SoftBank will offload a small stake.
Whether you as an investor should invest in this Oyo IPO?
To begin with, both, Zostel and Federation of Hotel and Restaurant Association of India have filed complaints to SEBI against OYO and have even urged the regulatory body to suspend its IPO process. So, any adverse outcome in legal proceedings may adversely and materially affect OYO's reputation, business, future prospects, financial condition and even operations.
Besides, there is also pending litigation against its founder, and some of its subsidiaries and directors. Again, any adverse decision in such proceedings may render us them liable to liabilities/penalties and may adversely affect their cash flow and overall business.
Besides, there are several risk factors –
The company till date starting from its incorporation in 2013 have incurred net losses and so it's ability to achieve profitability in near future is still unknown. Add negative legal proceedings, things turn all the worse.
Oyo, which is counted among India's top startups, hit a roadblock in 2020 during the first wave of the COVID-19 pandemic – reporting a net loss of Rs 12,799 crore in March 2020 and then Rs 3,929 crore in the fiscal ending in March 2021.
The Strength
It is a strong and trusted brand. The startup has overhauled its business model too. It's now focused on selling software and support services to hotel operators, resorts and home owners, while providing a platform for travellers to book lodging. Besides, it has global presence and is one of the most popular travel apps in the world besides Airbnb and Booking.com.
India, Malaysia, Indonesia and Europe account for more than 90% of the hotels listed on Oyo's platform. The budget lodgings marketplace also offers stays in China, the US and dozens of other countries, though its global expansion was curtailed by the pandemic.
The IPO approval is still awaited from SEBI and this IPO is expected to hit the market in the second half of 2022. OYO is not the only tech company going public this year there are others as well, IXIGO, SnapDeal, Droom, Traxcn, MobiKwik and others.